The Road to Rio has not been the smoothest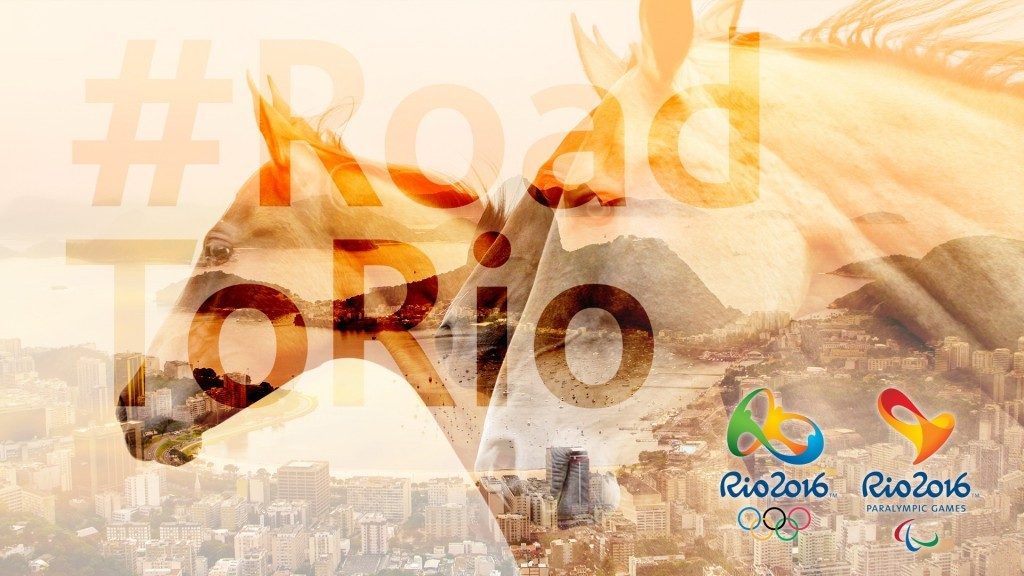 The Olympics are nearly here and we can't wait! The Equestrian disciplines: eventing, dressage & jumping are the only Olympic sports where men and women compete against each other on an even playing field.
However, there have been a few bumps on the road, particularly the recent Glanders scare.
Glanders is a deadly equine disease that affects the horse's respiratory system, and is both highly contagious and incurable. Since 2013, hundreds of horses have been euthanized in Brazil in an effort to limit the epidemic; a shocking experience for many Brazilian breeders.
Last year, two horses housed in Rio's Deodoro Military Complex – where the equestrian events of the Olympics will be held – had to be put down.
The disease has been eradicated in most of the world, however several experts fear that exposing the best sports horses from all over the world to a potential case of Glanders could worsen the epidemic and cause it to spread to other countries.
However, the Rio Olympic organizers claim that the facilities are completely safe and disease-free. Strict protocols have been set up; horses will enter a protective biosphere and go through an extensive examination, before being quarantined.
According to Guilherme Marques, Director of Animal Health at the Brazilian Ministry of Agriculture, these measures will « totally ensure all of the necessary sanitary precautions, allowing for the participation and return of the animals to their country of origin. »
Not a single equestrian competitor has publicly pulled out of this year's Olympics over glanders fears, which shows that riders are satisfied with Brazil's efforts.
Isabell Werth, German five-time Olympic dressage gold medalist, said she has « no worries » about coming to Rio; « the horses will be staying in a "bubble system" with no contact with other animals apart from those competing with them ».
Will Connell, US Equestrian Federation's Director of Sport, explained that American riders are « very aware of the seriousness » of the threat, but are also confident that Brazil has done everything necessary to ensure that the equestrian events of the Rio Olympics will be safe for the horses, and a big success.
The venue - the Olympic Equestrian Centre - was originally built for the 2007 Pan American Games and has now been fully modernized and expanded for Rio 2016. The one-million-square-meter facility will host the cross-country course, the jumping and dressage arenas, as well as the horse and trainer accommodations. The state-of-the-art facilities comprise indoor and outdoor training equipment, individual stables, and large ice machines to cool down horses' limbs. Furthermore, the on-site veterinary clinic, the National Equestrian Centre in Deodoro, is worthy of any Olympic champion and their 5-star horse partner.
Early on Saturday July 30, the first 34 horses from 43 competing nations arrived from Stansted Airport at their stables in Rio, after a 12-hour flight and police escort throughout the city. Their flight had been carefully planned since 2013.
The International Federation for Equestrian sports (FEI) stated that Ringwood Sky Boy, the 13-year-old horse of New Zealand's eventing team reserve rider Tim Price, was the first to set hoof on Brazilian soil.
The cargo plane was an Emirates Boeing 777, carrying a combined weight of 17 tons for the horses and over 10 tons of equipment.
The horses stood for the entire duration of the flight. However, it may have been easier than their usual trailer 'trips' with all the bumps, potholes and roundabouts of roads. In the plane, temperatures are rigorously monitored to keep them comfortable. Plus, they had ample time to nap!
« Horses are designed to sleep standing up », explained Liz Brown, British Eventing Team's Veterinary. « Their hind legs have a locking mechanism so they can stabilize their stifle »; we call it the stay apparatus.
« It's really hard to know if there is jet lag for a horse », added Brown, as « horses don't sleep for set periods of time like we do each night. They nap when they want. »
There were also a dedicated team of grooms on board to ensure the horses were comfortable; keeping water topped up, especially as horses can dehydrate far more quickly than humans, and making sure they were warm enough. Transporting horses over such long distances is no easy matter!
The horses were then driven in trucks along a "bio-contained" and quarantined route from the airport to the Olympic Equestrian Centre.
The flight was the first of nine and contained British-based horses, whose riders will be competing for Australia, Brazil, Britain, Canada, China, Italy, Japan, New Zealand & Zimbabwe. Further flights have followed from Liege (Belgium) and Miami.
There's not long to wait now!
We are very excited that Abdelkebbir Ouaddar, a fan of Seaver, will be riding for Morocco and that Roger-Yves Bost – said "Bosty" - who has given us invaluable advice in developing our products, will be riding for France. We cannot wait to see them in action as well as all the other incredible riders.
Our wonderful partner, Nick Rosendale, of "Events Through A Lens", will also be there photographing the event and we are eager to see the result.
The Seaver team