Equestrian Sports are under threat - the IOC is reconsidering their place in the next Olympic games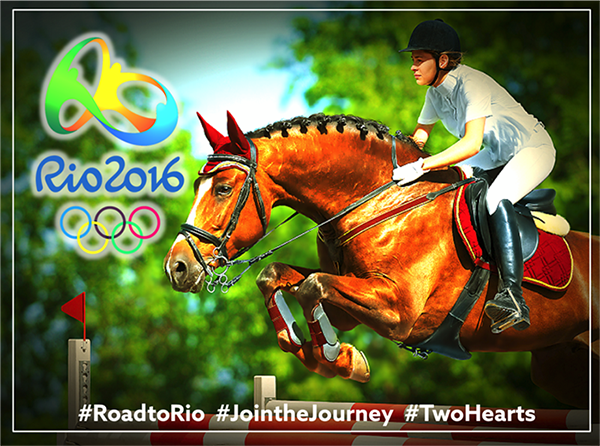 The Rio Olympic Games are right around the corner and we cannot wait! Equestrian disciplines: eventing, dressage and jumping are the only Olympic sports in which both men and women compete in the same classes and are placed on an equal footing. However, they are currently under threat…
Indeed, accused of being too expensive, elitist and not popular enough, the IOC (International Olympic Committee) is reconsidering their place in the next Olympic games.
The highly anticipated Rio Olympic Games begin today (Friday August 5)! These Olympics are particularly important for all equestrians and equestrian sports fans as the IOC has decided to analyze the popularity of equestrian disciplines in order to determine whether they will keep them for the next Olympics.
According to UK's biggest horse magazine Horse & Hound as well as the prestigious French Grand Prix Magazine, the IOC will be studying the engagement of equestrian sports fans from July 29 to August 28.
The IOC will take all types of media into account in their analysis: prints, radio broadcasts, and online coverage, as well as people's involvement on social media, in order to evaluate how interested the general public is in equestrian sports.
The BEF (British Equestrian Federation) and FEI (International Federation for Equestrian Sports) have both launched online campaigns, with the hashtags #JointheJourney, #ObjectifRio, and #TwoHearts. The latter is an initiative of the FEI to try and illustrate the special bond there is between a rider and their horse, essential to all riders and indispensable to compete at the world's most prestigious sports event.
According to the FEI President Ingmar De Vos; « Equestrian sport is all about the connection, intuitive link and committed partnership between the two athletes, which make our sport one of the most compelling at the Olympic Games. »
Renowned equestrian organizations in the UK, such as British Dressage (BD), British Showjumping (BS) and British Eventing (BE), are all calling on equestrian fans to show their support.
As BE explained in their article « Your sport needs you in Rio 2016 » : « Whether you are spectating, volunteering, competing, training or simply enjoying the sport we want to know how you are following Rio 2016! Through Facebook, Twitter and Instagram tell us how you are keeping up with the action and what you are loving about the 2016 Olympic Games. »
So let's all show our support! Use the hashtags:
#equestriansports #eventing #Rio2016 #TwoHearts #JointheJourney
It is up to us!! Let's show the IOC that this sport is incredible, has a long history, a rich culture, and above all: many dedicated fans that are more than motivated to make sure equestrian sports remain part of the Olympics!
Read more:
British Eventing
Grand Prix
Horse & Hound
The Seaver team