As you may have heard, Germany was in an uncertain situation, as they feared they might lose their team silver medal won at the European Eventing Championships in August.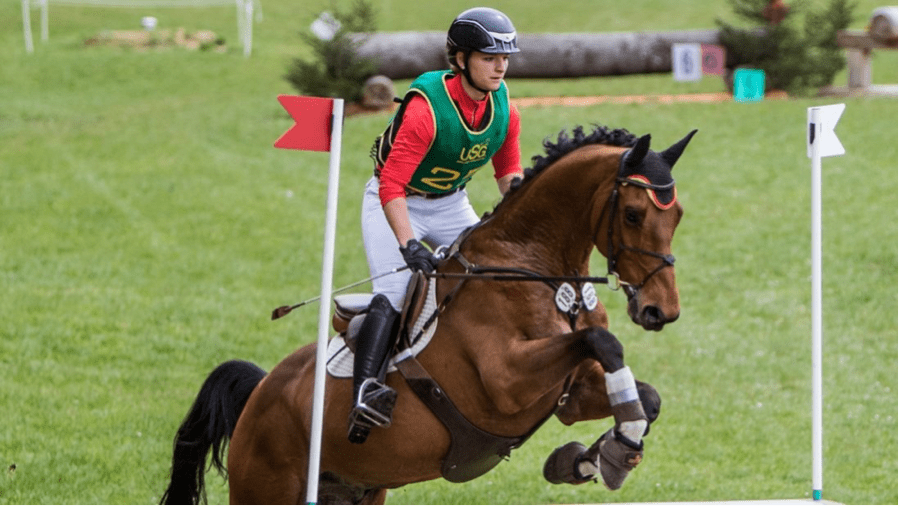 The reason: Samourai du Thot, the horse of Julia Krajewski - part of the German team - was just tested positive for the presence of a prohibited drug: Firocoxib.
A second sample was tested and the German Equestrian Federation just confirmed news; Julia and her horse are disqualified from the European Championships, forcing the German team to return their silver medal.
On a side note, this case is somewhat similar to those that involved Maxime Livio, who was suspended twice (unfairly in his opinion) following drug controls on his horses in 2015, and particularly that of the World Equestrian Games that cost the French Eventing Team its initial qualification for the 2016 Olympic Games.
Shaken by this news, Julia mentioned in social media her sadness for her team following this unfortunate event and her inability to understand how her horse could have ingested this substance. However, she made a point to remind the importance of the FEI's anti-doping measures, which she fully supports.
1. The regulations of the FEI
The FEI has put in place two anti-doping programmes; one for humans (that follows the World Anti-Doping Agency rules) and one for horses. For horses, the list of prohibited substances is divided in two categories: banned substances and controlled medications – substances used in medicine and prescribed by veterinarians but forbidden at competitions. In Samourai du Thot's case, the test was positive for a substance of the second category, as Firocoxib is a nonsteroidal anti-inflammatory drug. To avoid any issue, competition riders and their surrounding should know this list and FEI regulations.
« Always be aware of what you give to a horse, and when » - FEI
In some cases, and only with the agreement of the official veterinarian of the FEI, it is possible to give horses medications before or during a competition. The process for a drug control test is always the same and the rider (and potentially the rider's team as well) can incur sanctions like a fine or suspension period, wether the act was international or unintentional. In addition, as we saw with the case of Germany, the rider's results and rankings for the competition are cancelled.
Equitation was ranked 10th regarding the number of drug-related sanctions incurred by athletes (1). Although doping issues are mostly mentioned for the racing industry and endurance racing, it is a reality for all disciplines. Controls are becoming more frequent now in shows as the level increases, and they are systematic for high-level competitions and races. Furthermore, those horses can be subject to drug tests at any time throughout their career, and not necessarily when at a horse show/race.
2. Good habits to develop
The FEI warns riders : "the use of supplements, herbal remedies, or similar products for a horse is at the athlete's own risk and extreme caution is recommended".
Before using any drug on your horse, it is extremely important to know exactly the effects it will have. It is wise not to practice self-medication and to always rely on a veterinarian's expertise when giving medication to your horse, especially for sport horses. Keeping medication stored in a safe place, respecting hygiene rules (using gloves, a new syringe…) and keeping records of all ingested medications is also advisable.
When at shows, especially high-level competitions, use your own equipment, and try to watch your horses at all time to prevent the risk of them ingesting something suspicious.
Finally, make sure you carefully choose your horse's feed; select a quality feed paying attention to the product composition and store them appropriately to make sure they are not in contact with any undesired substance. This is of particular importance with supplements that are not always scientifically tested. Also, beware of misleading advertising and "all-natural product" labels, which absolutely do not guarantee the safety of the product.
You will find here the FEI's 2017 list of equine prohibited substances.
See you soon for another article,
The Seaver team
(1) Le Monde (2016), "Dopage et antidopage dans les compétitions sportives, mode d'emploi"